Prayer Corner
Third Saturday of Lent
Visit the
Prayer Corner
for more daily readings, prayers, and more.
Cyril, Patriarch of Jerusalem; Trophimos & Eukarpion, Monk-martyrs of Nicomedea; Edward the Martyr, King of England
You are viewing the New Calendar Readings. View the
Old Calendar
Spiritual Reading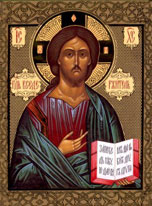 The power of Your cross has worked a wonder, O Christ! Through it a harlot became a champion of the ascetic life! Read more...
VIEW SPECIAL LENTEN RESOURCE PAGE