Prayer Corner
Visit the
Prayer Corner
for more daily readings, prayers, and more.
Epistle Reading:
Gospel Reading:
You are viewing the Old Calendar Readings. View the
New Calendar
Spiritual Reading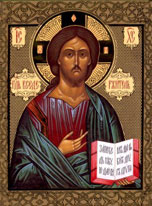 Alaska is one of the best places in the United States to view a spectacular, dazzling natural phenomenon known as the northern lights or aurora borealis. For Orthodox Christians, Alaska has produced spectacular spiritual lights of our Faith including St. Herman of Alaska, St. Innocent, St. Jacob Netsevetov, St. Peter the Aleut and St. Juvenaly. A new light has shone forth from the remote villages of Alaska, a native Alaskan and the wife of a priest: Olga Arrsamquq. Although not yet canonized by her Orthodox Church, she is widely venerated as Blessed Olga of Alaska, icons of her have been painted and people have reported seeing her in dreams or visions. Read more...

Daily Prayers
"When you pray, try to let the prayer reach your heart; in other words, it is necessary that your heart should feel what you are talking about in your prayer, that it should wish for the blessing for which you are asking.... Observe, during prayer, whether your heart is in accord with that which you are saying." - St. John of Kronstadt
About Prayer
Morning Prayers
Evening Prayers
Special Daily Prayers
Prayers For Various Needs
Prayer Before Reading Holy Scripture
---
Orthodox Calendar
This year, Holy Pascha was celebrated on April 16th. In 2024, Holy Pascha will be celebrated on May 5th.
See when the Date of Pascha falls in another year: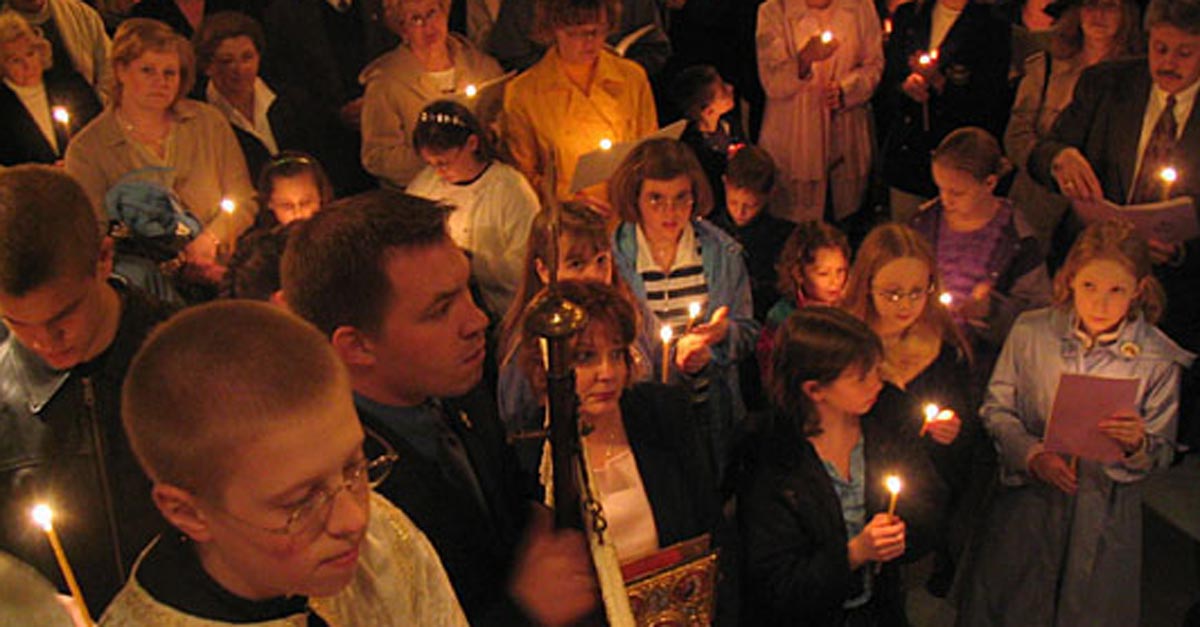 Third Hour Prayers
O Lord, Who sent down Your most holy Spirit upon Your Apostles at he third hour; take Him not from us, O Good One, but rather renew Him in us who pray to You.
Prayer of St. Mardarius

O Sovereign God, the Father Almighty, O Lord, the Only-begotten Son, Jesus Christ, and You, O Holy Spirit, one Godhead, one Power, have mercy on me, a sinner , and by the judgments which You know, save me, Your unworthy servant: for You are blessed forever and ever. Amen.

Sayings From The Church Fathers
In the beginning Adam was free and without sin and violence; yet of his own free will he obeyed the enemy and was deceived by him and transgressed God's commandment. So we have been born again in Holy Baptism and have been released from slavery and become free, so that the enemy cannot take any action against us unless we of our own will obey him.
- St. Symeon the New Theologian, from The Discourses, V: On Penitence no. 10; Paulist Press pgs. 101-102
---
Orthodox Library

Occupy yourself with reading with a calm spirit, so that your mind may be constantly raised up to contemplation of the wondrous acts of God, lifted, as it were, by some hand outstretched to it. " Abba Evagrius
Explore the Treasures of Holy Orthodoxy at the Orthodox Digital Library